What's New in October 2011
LARGE Panoramas - Suitable for enormous prints metres wide.
Australia is such a beautiful country that my list of locations to shoot is ever increasing, faster than I can find the time to visit. This winter came and went without me taking a shot. With our wonderful little boy now one year old, my dreams of hiking snow-capped mountains had to give way to the responsibilities of fatherhood. Only one brief respite from the endless sleep-work-parenting-chores cycle came in the form a few days away at the coast, where I made as much of the time as I could, capturing the images in this series.

The weather didn't want to play ball for much of the period, so I switched between locations several times, heading to the waterfalls when it rained, back to the coast for partly cloudy, and then inland for clear night skies and the promise of morning fog. In the end I was very happy with the results, worth the extra driving about.

Sleeping in the car, watching the clouds and monitoring the wind, revisiting the same places as the light changes you really get in touch with the climate and your surroundings. Being time poor, I think I appreciate the joy that comes from simply being in places of natural beauty, particularly national parks, well away from the mundanities of day to day life.

In other news, my wife and I both turned 40, with a combined "60's style" fancy dress party that was greatly enjoyed by family and friends. The little tacker was a charmer as usual, and my wife looked great in a mini.

Landscape Photography Print Prices
Print Sales (US)
Ships from the US
Prices in US Dollars
Secure Online Shopping
Guaranteed Quality
World Wide Delivery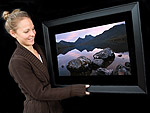 Birthdays & Christmas
Mother's & Father's Day
Stylish Wedding Gifts
Corporate Gifts
Home Or Office Decor

Shipped from America (US $)
Photographic Print Only
US Dollars
8" x 12"
20cm x 31cm
$20 US
10" x 15"
25cm x 38cm
$25 US
12" x 18"
31cm x 46cm
$35 US
16" x 24"
41cm x 61cm
$55 US
20" x 30"
51cm x 76cm
$65 US
24" x 36"
61cm x 91cm
$85 US
30" x 40"
76cm x 102cm
$100 US
Panoramic Prints
US Dollars
8" x 24"
20cm x 61cm
$35 US
10" x 30"
25cm x 76cm
$50 US
12" x 36"
31cm x 91cm
$60 US
16" x 48"
41cm x 122cm
$100 US
20" x 60"
51cm x 152cm
$160 US
30" x 90"
76cm x 228cm
$185 US
Canvas Prints (Standard)
US Dollars
8" x 12"
20cm x 31cm
$75 US
12" x 18"
31cm x 46cm
$95 US
16" x 24"
41cm x 61cm
$100 US
20" x 30"
51cm x 76cm
$125 US
24" x 36"
61cm x 91cm
$175 US
30" x 40"
76cm x 102cm
$200 US
Canvas Prints (Panoramic)
US Dollars
10" x 30"
25cm x 76cm
$150 US
12" x 36"
31cm x 91cm
$180 US
20" x 60"
51cm x 152cm
$310 US
Metal/Aluminum Prints
US Dollars
8" x 12"
20cm x 31cm
$150 US
12" x 18"
31cm x 46cm
$200 US
16" x 24"
41cm x 61cm
$250 US
20" x 30"
51cm x 76cm
$300 US
24" x 36"
61cm x 91cm
$350 US
30" x 40"
76cm x 102cm
$400 US
Metal/Aluminum Prints (Panoramic)
US Dollars
6" x 18"
15cm x 46cm
$125 US
8" x 24"
20cm x 61cm
$150 US
10" x 30"
25cm x 76cm
$200 US
12" x 36"
31cm x 91cm
$250 US
16" x 48"
41cm x 122cm
$400 US
20" x 60"
51cm x 152cm
$550 US
30" x 90"
76cm x 228cm
$850 US
Shipped from Australia & US (AU $)

Timber Framed Prints
Australian
8" x 12"
20cm x 31cm
$172 AUD
12" x 18"
31cm x 46cm
$245 AUD
16" x 24"
41cm x 61cm
$300 AUD
Photographic Print Only
Australian
8" x 12"
20cm x 31cm
$27 AUD
12" x 18"
31cm x 46cm
$33 AUD
16" x 24"
41cm x 61cm
$70 AUD
20" x 30"
51cm x 76cm
$92 AUD
Panoramic Prints
Australian
4" x 12"
10cm x 31cm
$27 AUD
6" x 18"
15cm x 46cm
$33 AUD
8" x 24"
20cm x 61cm
$70 AUD
10" x 30"
25cm x 76cm
$92 AUD
16" x 48"
41cm x 122cm
Please use
US Printer
20" x 60"
51cm x 152cm
30" x 90"
76cm x 228cm
33" x 100"
84cm x 254cm
Available
On Request
(Email)
40" x 120"
102cm x 305cm
Canvas Prints (Standard)
Australian
8" x 12"
20cm x 31cm
$132 AUD
12" x 18"
31cm x 46cm
$172 AUD
16" x 24"
41cm x 61cm
$224 AUD
20" x 30"
51cm x 76cm
$285 AUD
Canvas Prints (Panoramic)
Australian
4" x 12"
10cm x 31cm
$132 AUD
6" x 18"
15cm x 46cm
$172 AUD
8" x 24"
20cm x 61cm
$224 AUD
10" x 30"
25cm x 76cm
$285 AUD
20" x 60"
51cm x 152cm
Please use
US Printer
33" x 100"
84cm x 254cm
Available
On Request
(Email)
40" x 120"
102cm x 305cm
Poster
Australian
15" x 23"
39cm x 59cm
$25 AUD
22" x 33"
56cm x 84cm
$40 AUD
31" x 47"
79cm x 119cm
$70 AUD
Postcard
Australian
4" x 6"
10cm x 15cm
$3 AUD
Greeting Card with Envelope
Australian
4" x 6"
10cm x 15cm
$4.50 AUD
5" x 7.5"
13cm x 19cm
$7.00 AUD
Print Sales (AUD)
Ships from Australia & US
Prices in Australian Dollars
Solid Timber Frames
Secure Online Shopping
Guaranteed Quality
World Wide Delivery
Your choice of Matt
Your choice of Frame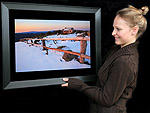 Timber Frames Available