What's New in June 2011
LARGE Panoramas - Suitable for enormous prints metres wide.
A four day weekend presented me with an opportunity to head west and check out South Australia's Kangaroo Island, somewhere I'd not been before. A few thousand kilometres of driving later I came away with these shots, quite happy with the way they turned out. Wind, rain and an overabundance of fellow sightseers were just some of the issues encountered, but over-all the trip was a success.

The Kangaroo Island ferry I thought was a little on the expensive side, but once there the experience of exploring new places outweighed the dollars spent. Not knowing when I'd get there or when I'd want to leave I didn't book passage, which meant risking the "stand-by" option. In both cases, over and back they managed to squeeze the ancient Camry on, so I was lucky.

My luck also held with regards to light, though sunset over the Remarkable Rocks was a challenge. After waiting four hours for people to exit my chosen scene I'd almost given up hope, when a light drizzle drove away the hordes and I was able to shoot unhindered right through the best light. Lucky.

Returning home via Australia's only inland lighthouse at Lake Alexandrina also proved rewarding, though the duck shooters did scare me a bit. Couldn't see them, but their shots echoed closers and closer. I was kind of glad to pack up and get out of there.

I love the little ferry crossings they have in South Australia. You drive up (even in the wee small hours of the morning), and a ferryman, with a wave and a nod, ships you and your car across the river or short lake span using a diesel powered cable pulley system. Fun.

With one day spare I made a mad decision to drive up to Finder's Ranges and back, adding a thousand kilometres to my journey, but some boring light and haze from the volcanic ash cloud that was drifting over Australia at the time spoiled the couple of shots I wanted. So they remain on the tick list.

Where next? I'm still dreaming of something local and snowy.

Landscape Photography Print Prices
Print Sales (US)
Ships from the US
Prices in US Dollars
Secure Online Shopping
Guaranteed Quality
World Wide Delivery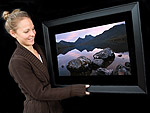 Birthdays & Christmas
Mother's & Father's Day
Stylish Wedding Gifts
Corporate Gifts
Home Or Office Decor

Shipped from America (US $)
Photographic Print Only
US Dollars
8" x 12"
20cm x 31cm
$20 US
10" x 15"
25cm x 38cm
$25 US
12" x 18"
31cm x 46cm
$35 US
16" x 24"
41cm x 61cm
$55 US
20" x 30"
51cm x 76cm
$65 US
24" x 36"
61cm x 91cm
$85 US
30" x 40"
76cm x 102cm
$100 US
Panoramic Prints
US Dollars
8" x 24"
20cm x 61cm
$35 US
10" x 30"
25cm x 76cm
$50 US
12" x 36"
31cm x 91cm
$60 US
16" x 48"
41cm x 122cm
$100 US
20" x 60"
51cm x 152cm
$160 US
30" x 90"
76cm x 228cm
$185 US
Canvas Prints (Standard)
US Dollars
8" x 12"
20cm x 31cm
$75 US
12" x 18"
31cm x 46cm
$95 US
16" x 24"
41cm x 61cm
$100 US
20" x 30"
51cm x 76cm
$125 US
24" x 36"
61cm x 91cm
$175 US
30" x 40"
76cm x 102cm
$200 US
Canvas Prints (Panoramic)
US Dollars
10" x 30"
25cm x 76cm
$150 US
12" x 36"
31cm x 91cm
$180 US
20" x 60"
51cm x 152cm
$310 US
Metal/Aluminum Prints
US Dollars
8" x 12"
20cm x 31cm
$150 US
12" x 18"
31cm x 46cm
$200 US
16" x 24"
41cm x 61cm
$250 US
20" x 30"
51cm x 76cm
$300 US
24" x 36"
61cm x 91cm
$350 US
30" x 40"
76cm x 102cm
$400 US
Metal/Aluminum Prints (Panoramic)
US Dollars
6" x 18"
15cm x 46cm
$125 US
8" x 24"
20cm x 61cm
$150 US
10" x 30"
25cm x 76cm
$200 US
12" x 36"
31cm x 91cm
$250 US
16" x 48"
41cm x 122cm
$400 US
20" x 60"
51cm x 152cm
$550 US
30" x 90"
76cm x 228cm
$850 US
Shipped from Australia & US (AU $)

Timber Framed Prints
Australian
8" x 12"
20cm x 31cm
$172 AUD
12" x 18"
31cm x 46cm
$245 AUD
16" x 24"
41cm x 61cm
$300 AUD
Photographic Print Only
Australian
8" x 12"
20cm x 31cm
$27 AUD
12" x 18"
31cm x 46cm
$33 AUD
16" x 24"
41cm x 61cm
$70 AUD
20" x 30"
51cm x 76cm
$92 AUD
Panoramic Prints
Australian
4" x 12"
10cm x 31cm
$27 AUD
6" x 18"
15cm x 46cm
$33 AUD
8" x 24"
20cm x 61cm
$70 AUD
10" x 30"
25cm x 76cm
$92 AUD
16" x 48"
41cm x 122cm
Please use
US Printer
20" x 60"
51cm x 152cm
30" x 90"
76cm x 228cm
33" x 100"
84cm x 254cm
Available
On Request
(Email)
40" x 120"
102cm x 305cm
Canvas Prints (Standard)
Australian
8" x 12"
20cm x 31cm
$132 AUD
12" x 18"
31cm x 46cm
$172 AUD
16" x 24"
41cm x 61cm
$224 AUD
20" x 30"
51cm x 76cm
$285 AUD
Canvas Prints (Panoramic)
Australian
4" x 12"
10cm x 31cm
$132 AUD
6" x 18"
15cm x 46cm
$172 AUD
8" x 24"
20cm x 61cm
$224 AUD
10" x 30"
25cm x 76cm
$285 AUD
20" x 60"
51cm x 152cm
Please use
US Printer
33" x 100"
84cm x 254cm
Available
On Request
(Email)
40" x 120"
102cm x 305cm
Poster
Australian
15" x 23"
39cm x 59cm
$25 AUD
22" x 33"
56cm x 84cm
$40 AUD
31" x 47"
79cm x 119cm
$70 AUD
Postcard
Australian
4" x 6"
10cm x 15cm
$3 AUD
Greeting Card with Envelope
Australian
4" x 6"
10cm x 15cm
$4.50 AUD
5" x 7.5"
13cm x 19cm
$7.00 AUD
Print Sales (AUD)
Ships from Australia & US
Prices in Australian Dollars
Solid Timber Frames
Secure Online Shopping
Guaranteed Quality
World Wide Delivery
Your choice of Matt
Your choice of Frame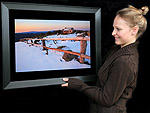 Timber Frames Available