What's New in June 2023
LARGE Panoramas - Suitable for enormous prints metres wide.
MEDIUM Format - Latest technology. Easily suitable for prints 60 inches and beyond.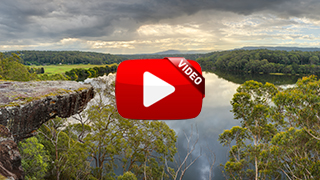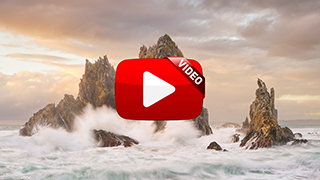 The autumn of 2023 brought with it an opportunity for landscape photography travel which our lad and I enthusiastically embraced. Over a couple weeks we managed to head up to the Blue Mountains, down along the New South Wales south coast, and back through Kosciuszko and Namadgi National Parks. It was grand adventure which also yielded a number of images that have been added to my portfolio.

Being at the mercy of the weather, we tried to adapt and use our precious time where it would harvest the best results. However, I have found over the years that racing around the country, darting from location to location, trying out drive poor conditions does not tend to deliver great work or great fun. Instead the best approach is to have many ideas up your sleave so you can switch between them, and when all else fails, just relax and enjoy your time on this earth. Labelling an entire trip as a success or failure based on the work produced is a recipe for disappointment. Things like light, clouds, tides, fog, wind, access, people, we have very little control over and in all likelihood most scenes will not offer up something epic on a first attempt or even a tenth attempt. Persistence and an open mind is the key, though obviously easier said than done.

After a long drive of ten hours or so, through pouring rain we arrived at Helensburgh Railway Tunnel, because I had an image in mind there that needed a real downpour. Unfortunately after a full day of rain the sky cleared at the last moment and the shot was not happening, so instead we relocated to the Blue Mountains. The next morning, after a dawn shoot with too much wind for critically sharp images, we decided to hike the famous Grand Canyon trail figuring that the wind would not follow us down into such a deep gorge.

The walk is exceedingly popular. There are less people in the mall of the town where we live, during a busy lunch period, than on this beautiful, but steep 6.3km stroll through tall canyon walls and lush forest. Having done the walk many years ago and remembering sloshing alone through damp conditions, I was unprepared for the volume of people a nice day brings to a touristy area in the Blue Mountains. We spent the whole day on it, photographing a number of compositions which each requiring hundreds of reshoots to wait for foot traffic, light, or wind. Eventually one stood out, with stepping stones leading the eye in, and has been included in this series.

It was a bit of slog to get out with so much gear on my back, but rewarding all the same and very nice to have an image in the bag. We did sunset at the Three Sisters because our boy had not seen it yet, but the light was mediocre so another drive lead us to a dawn at Cathedral Rocks near Kiama. This is a scene we have attempted many times. The tide was nice and low, but the lack of cloud or colour left us wanting more. Luckily there was time to circle back for another attempt later in the trip when the light, whilst not mind blowing, was still lovely producing the blue-green vertical image of Cathedral Rocks that sits well in this series. The fun, as ever with this location, was getting in and out without wet shoes.

Relocating to Nowra we found a new scene at Hanging Rock overlooking the Shoalhaven River. It is probably one of the most accessible and straightforward photography locations I have ever visited. The scene essentially composes itself, presenting the photographer with only the challenge of waiting for suitable conditions with the advantage of a carpark and facilities right at hand.

That first sunset still lacked cloud, but we circled back later in the trip to reshoot it, during which a big storm advanced straight towards us with its approach yielding some spectacular clouds that funnelled light into the centre of the scene. Unbelievably there was no wind. None at all. So the trees that dominate this view remained perfectly still as if I had paid them to pose. Before long rain engulfed us. I put up the big umbrella and we waited it out, shooting right through into twilight, though ultimately that moment just before the storm hit was the one I chose to use. What a great place to hang out and watch the sun go down.

About mid-way through the trip, we decided to tackle Pigeon House Mountain (Didthul) in the spectacular Morton National Park. The walking track is only 5km return, but quite steep and involves climbing some metal ladders onto a potentially very exposed clifftop. The summit offers some amazing views towards Byangee Walls, the Castle and Mt Talaterang. During our visit we found the trail to be reasonably well defined, though muddy in sections and a little overgrown here and there. Dawn found us alone atop the peak, enjoying the gentle advance of the sunrise as it slowly painted the rugged crests and valleys of the Budawang Wilderness with gold. What a cracker of a view. Ultimately I could not decide between two variants and ended up including one with magenta-orange hues shot pre-dawn, and one with direct golden light shot post-dawn.

Towards the latter end of our adventure I had I drop our lad home for a dental appointment, but that left me free to try something a little more risky with the remaining days. Heading to Bermagui I decided another attempt at what I am calling One Tree Rock would be a good use of my time. I am being a little vague about the location of this particular one mainly to protect its cliff-side environment and to hopefully dissuade the inexperienced from falling into danger, literally in this case.

Access is, shall we say, problematic even at the lowest of tides, involving sections of rock scrambling over slippery, and potentially crumbly rock higher off the ground than might be expected upon first observation, with the waves almost guaranteed to strike the would be adventurer. The alternative inland route is, in my opinion requiring of a rope, even more dangerous and likely to cause foliage damage. Please, be very careful or avoid it entirely. No photograph is worth your life.

With that said, there is certainly something dramatic and appealing about this scene and I could not help but feel compelled to capture it. After quite a number of attempts spread out over years, I managed to obtain a useful tide in combination with a vibrant dawn sky. Hopefully you enjoy this image as much as I.

Whilst in the area I could not help launching yet another go at Camel Rock, and somehow this time, after probably a dozen previous failures, I came away with something special. During this sunrise attempt I had actually packed up and started walking out, writing the morning off as yet another overcast grey day, when light suddenly broke through the clouds. I rushed back into position, managing to be swamped by a wave in the process, and fought to set up again. Fortunately the conditions improved even further and I was finally able to capture a vertical image of waves crashing against Camel Rock under a colourful dawn sky.

With time running out I decided to head home via Kosciuszko. Driving through the Bombala region in the early morning the light kept sneaking out from behind big storm clouds to bath the vast open plains in drama. I remember being in a great mood, really enjoying the journey and perhaps that mindset is what enabled me to see the tiny shack that is Jincumbilly Railway Station in way that called out to be photographed. I saw it standing there, all alone on the big open prairie like it was a prop from a cowboy movie. Those dark moody clouds roamed across the sky, moving relatively quickly so that sunlight occasionally struck the little railway station before vanishing again. With a bit of patience I was able to capture a moment when the background was draped in gloom whilst the foreground was brightly lit.

After that I ended up going to Thredbo and putting effort and expense into a hike all the way up to Kosciusko and the Rams Head region. The chair lift was operating so I forked out some cash for a day pass which should have given me 24 hours, meaning a ride both up and down the mountain. I spent the night wild camped in my little one-man tent, which was a blast and something I can recommend if you want to get back to basics and really experience nature. The night was freezing with ice forming on the tent, but I was perfectly snug inside.

In the morning the wind picked up and there was still no cloud, so unfortunately for all that effort the image I was aiming for did not pan out. I had managed something nice the previous evening, but also without sufficient cloud to catch the twilight colours. Not to worry, mountain photography tends to be a long game. The real bummer was finding the chairlift closed on the way down, which meant a painful, knee grinding slog back to the car.

Lastly I should mention the photo of Booroomba Rocks at Namadgi National Park. This was one of those scouting missions which ends up being unexpectedly worthy of inclusion. The walk is short and sweet, and the view amazing, so if you do find yourself in Canberra with time for a drive and a family outing, I can recommend this one.

In a similar vein the image I had titled Kurnell Cliffs was captured from Cape Solander within Kamay Botany Bay National Park just south of Sydney. Being my first time to visit this location we headed down the walking track that leads to Cape Baily Lighthouse, scouting for scenes that would make a nice composition. I had my camera pack on my back, more out of habit than any real expectation of finding a worthy image given the heavily overcast and drizzly conditions we had experienced all day.

The cliff-line spoke of dawn to me, so as sunset approached we were still idly milling about, eye balling potential angles, when out of nowhere the heavens parted and the most vivid colours completely transformed the landscape. We ran back to the best spot, and I battled my gear into position willing the sightseers to depart. A few spots of rain aided that cause, and with seconds to spare I had the image captured (focus stacked for perfect detail), just before that violent orange splash and velvety blues faded back into boring grey. Certainly an exciting evening.

Right so that is it for this blog. I will hopefully be including some videos alongside this text. Please check them out as well. A big thank you to all those who continue to support my work by purchasing prints, it is very much appreciated.

All the best dear readers, and as always I hope your own lives bring you some peace and a chance to experience the great outdoors.