Chockstone Photography's aim is to present to the world images taken by Michael Boniwell, a local photographer based in Victoria, Australia...
I've always had a passion for photography, both from a technical mindset and from an undying love of the outdoors in all its beauty, adventure and sometimes challenge. Without a doubt this obsession stems from my father, an accomplished photographer, who filled my childhood with countless hikes and the best memories of my life.
For me the joy of photography is all about getting that 'one great shot'. Sometimes that can mean travelling long distances, hiking, skiing, snow shoeing or even roped climbing over difficult terrain, long periods of waiting for the right light, or returning to the same location again and again. At other times it can mean nothing more than a chance encounter. A moment in time, where I stumble, unknowingly upon a scene that captures my breath, and causes me to rush for my camera with increasing excitement before the light or subject moves on and the sight is lost forever.
Photography is about light. Yeah, okay, it's also about having passion and patience, being in the right place at the right time, having "an eye" for a pleasing composition or an imaginative perspective, understanding your equipment, not being afraid to learn new techniques, and so on. But when it comes right down to it, the crux of thing is "light". No light, no photo after all. For me, one of the hardest, and also the most enjoyable aspects is "chasing the light", that infinite kaleidoscope. Available natural light has many forms. Soft, coloured, misty, shadowed, dappled, golden, sparkling, reflective, moody, moonlight... it makes you look at the world in a different way.
Rock Climbing is a sport (or recreation), that also occupied a vast quantity of my younger years, and the combination of it and photography has yielded many an intriguing challenge. If you're interested in climbing, or in Victoria and looking for new areas, take a look at my other site www.chockstone.org.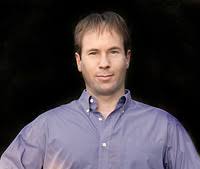 For those interested in technical aspects, I use the latest Canon professional camera bodies with a variety of L series lenses for the sharpest image. The images are crystal clear and can be enlarged to enormous proportions without noticeable loss of quality. Nothing is added or removed from the scene.
I hope my photos provide something of the spirit and delight I saw in each scene. If you'd like to purchase a print, you can do so entirely on-line. Simply select an image from any gallery and follow the options shown for Framed, Unframed, Canvas etc. Thank-you for your support, it is very much appreciated and allows me to continue travelling to the remote areas that I love.