What's New in December 2017
LARGE Panoramas - Suitable for enormous prints metres wide.
With Christmas nearly upon us for another year, I feel the need to present my final images of 2017. As you can see the obsession with high country huts continues unabated. A crazy bike ride through a lightning storm with a blown tyre yielded a view of Witzes Hut that is hopefully evocative of the isolated and dramatic scene. Alone in the wilderness with nothing but thunder, torrential rain, and wild horses for company... the things us landscape photographers do!

Down south I returned to some favourite rock climbing locations at Mount Arapiles and Mount Macedon, not to climb, but to capture landscapes. Both images have a similar feel, having been shot very wide from the top of a cliff, but the difference in time of day and, of course, location serves up two varied moods.

And lastly a local composition at Lake Eppalock came to life in the fading light of a retreating storm. This actually ended up being my pick for best image of the series, mainly because of its simplicity and separation from a lot of my other work. Being only a hop, skip and jump from home it goes to show, that you don't necessarily need to travel vast distances to find amazing landscape photos.

So, what does 2018 hold for my photography and our little family? We did have grand plans for a trip to Tassie, but in the interest of keeping costs down, we'll instead be camping at Wilsons Promontory. With a bit of luck that adventure may produce an image or two, though even if it doesn't the chance to share the great outdoors with those we love is always appreciated.

Once again thanks for reading and all the best for a wonderful new year!

Landscape Photography Print Prices
Print Sales (US)
Ships from the US
Prices in US Dollars
Secure Online Shopping
Guaranteed Quality
World Wide Delivery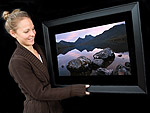 Birthdays & Christmas
Mother's & Father's Day
Stylish Wedding Gifts
Corporate Gifts
Home Or Office Decor

Shipped from America (US $)
Photographic Print Only
US Dollars
8" x 12"
20cm x 31cm
$20 US
10" x 15"
25cm x 38cm
$25 US
12" x 18"
31cm x 46cm
$35 US
16" x 24"
41cm x 61cm
$55 US
20" x 30"
51cm x 76cm
$65 US
24" x 36"
61cm x 91cm
$85 US
30" x 40"
76cm x 102cm
$100 US
Panoramic Prints
US Dollars
8" x 24"
20cm x 61cm
$35 US
10" x 30"
25cm x 76cm
$50 US
12" x 36"
31cm x 91cm
$60 US
16" x 48"
41cm x 122cm
$100 US
20" x 60"
51cm x 152cm
$160 US
30" x 90"
76cm x 228cm
$185 US
Canvas Prints (Standard)
US Dollars
8" x 12"
20cm x 31cm
$75 US
12" x 18"
31cm x 46cm
$95 US
16" x 24"
41cm x 61cm
$100 US
20" x 30"
51cm x 76cm
$125 US
24" x 36"
61cm x 91cm
$175 US
30" x 40"
76cm x 102cm
$200 US
Canvas Prints (Panoramic)
US Dollars
10" x 30"
25cm x 76cm
$150 US
12" x 36"
31cm x 91cm
$180 US
20" x 60"
51cm x 152cm
$310 US
Metal/Aluminum Prints
US Dollars
8" x 12"
20cm x 31cm
$150 US
12" x 18"
31cm x 46cm
$200 US
16" x 24"
41cm x 61cm
$250 US
20" x 30"
51cm x 76cm
$300 US
24" x 36"
61cm x 91cm
$350 US
30" x 40"
76cm x 102cm
$400 US
Metal/Aluminum Prints (Panoramic)
US Dollars
6" x 18"
15cm x 46cm
$125 US
8" x 24"
20cm x 61cm
$150 US
10" x 30"
25cm x 76cm
$200 US
12" x 36"
31cm x 91cm
$250 US
16" x 48"
41cm x 122cm
$400 US
20" x 60"
51cm x 152cm
$550 US
30" x 90"
76cm x 228cm
$850 US
Shipped from Australia & US (AU $)

Timber Framed Prints
Australian
8" x 12"
20cm x 31cm
$172 AUD
12" x 18"
31cm x 46cm
$245 AUD
16" x 24"
41cm x 61cm
$300 AUD
Photographic Print Only
Australian
8" x 12"
20cm x 31cm
$27 AUD
12" x 18"
31cm x 46cm
$33 AUD
16" x 24"
41cm x 61cm
$70 AUD
20" x 30"
51cm x 76cm
$92 AUD
Panoramic Prints
Australian
4" x 12"
10cm x 31cm
$27 AUD
6" x 18"
15cm x 46cm
$33 AUD
8" x 24"
20cm x 61cm
$70 AUD
10" x 30"
25cm x 76cm
$92 AUD
16" x 48"
41cm x 122cm
Please use
US Printer
20" x 60"
51cm x 152cm
30" x 90"
76cm x 228cm
33" x 100"
84cm x 254cm
Available
On Request
(Email)
40" x 120"
102cm x 305cm
Canvas Prints (Standard)
Australian
8" x 12"
20cm x 31cm
$132 AUD
12" x 18"
31cm x 46cm
$172 AUD
16" x 24"
41cm x 61cm
$224 AUD
20" x 30"
51cm x 76cm
$285 AUD
Canvas Prints (Panoramic)
Australian
4" x 12"
10cm x 31cm
$132 AUD
6" x 18"
15cm x 46cm
$172 AUD
8" x 24"
20cm x 61cm
$224 AUD
10" x 30"
25cm x 76cm
$285 AUD
20" x 60"
51cm x 152cm
Please use
US Printer
33" x 100"
84cm x 254cm
Available
On Request
(Email)
40" x 120"
102cm x 305cm
Poster
Australian
15" x 23"
39cm x 59cm
$25 AUD
22" x 33"
56cm x 84cm
$40 AUD
31" x 47"
79cm x 119cm
$70 AUD
Postcard
Australian
4" x 6"
10cm x 15cm
$3 AUD
Greeting Card with Envelope
Australian
4" x 6"
10cm x 15cm
$4.50 AUD
5" x 7.5"
13cm x 19cm
$7.00 AUD
Print Sales (AUD)
Ships from Australia & US
Prices in Australian Dollars
Solid Timber Frames
Secure Online Shopping
Guaranteed Quality
World Wide Delivery
Your choice of Matt
Your choice of Frame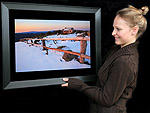 Timber Frames Available